Launch Yourself On an Unsuspecting World…
And Make It Rain Using The Launch Kit That Made Me £73K In One Week
And NO…You Don't Need a Massive List To Make This Work
New Year's Day - January 1, 2021, the day after seeing my dream property, I wrote…
After seeing the property, I knew this was The One. 
But I needed to get together our deposit fund IMMEDIATELY if I was going to secure that mortgage before the house and property were gone. 
So, I created and sold my £2000 Online Product course at an Early Bird Discount of 50%, clearing what I needed to help us get the house. 
72 people bought that course that week and I made £72,000. 
That covered the deposit.
We bought the house.
And when a member of my paid group said they didn't know what to do to launch, that they wanted to know what I did to get my modest audience to buy at that volume…
I built the Done-For-You Launch Kit to help them do it.
NO MORE "What the heck do I post" worries. 
NO MORE procrastination because you are overwhelmed. 
NO MORE TEARS over the volume of content that needs to be created.
I've put EVERYTHING I did to create that 
£73K IN THIS DONE-FOR-YOU LAUNCH KIT! 
(PS? I STILL USE IT TO THIS DAY!
And I've since
 made thousands with it!)
This is a step-by-step, day-by-day 30-day launch kit for digital products including a daily launch calendar, email & post templates, content prompts, and more so that you have every single thing you need to get your audience to buy. 
Over 30 days, you'll ramp up your marketing and online presence
. 
Don't worry, if you need a shorter launch time, I got you covered, too!

Your DONE-FOR-YOU LAUNCH KIT includes:


Compelling Content Mind Map - Quickly gather together the magic that will make your launch fly!! (Value £197)


Daily launch prompts on Google sheets/Trello and as a printable PDF- Never be stuck for what to say or do during the 30 days of your launch because I've done it all for you. Every day, you'll have one or more marketing prompts as you count down from 30 days out to launch. Some days will be suggested social media posts, others it might be emails to send or blogs to write. (Value £297) 


Canva templates - Get Canva templates (using the free version of Canva) to help you create eye-catching social media posts that will grab the attention of your super customers. (Value £297)
Email templates - Editable email templates let you tailor and adapt your content to your business, so there is no need to worry about what you're going to say. (Value £497)
You'll also know how many emails to send and when to send them, so you just need to add your sparkle and follow the calendar! 
You'll get lifetime access via the Simplero website and app. I'm including a couple of short training videos to help you. (Value £197)

This has helped me make tens of thousands. It's helped my clients make thousands.
AND it's just £97, which is a total bargain. 
YES!! I WANT MY LAUNCH DONE FOR ME!

"Thanks Claire this is fantastic! Every step clearly laid out, all the templates, easy listening, what more could you ask for?" ~Jenny S
"Love love love, just what I need. Big thank you Claire and team xx" ~Deborah
"Loving it already. Perfect for my style of learning. What I need to know succinctly, clearly and user ready. Thanks again Claire. x" ~Tracy S
FAQ
Who is this for?
The DONE-FOR-YOU LAUNCH KIT is for online product creators who want to launch courses, classes, e-books, v-books and workshops but who struggle to know what to do and say (and when to do and say it) during the launch.
No more writer's block! 
I'm giving you my words and prompts to make your own, no matter what industry you are in or what customer base you are serving. This is a whole 30 days of launch content done for you to make your life easier and your launch effortless.
How do I make it my own?
Simple. I give you the words, and you take them and adapt them to your customer base. 
I'll show you how. 
With the images, I'll give you editable Canva templates so you can choose words, fonts, and images to suit your business. 
With the calendar, I recommend you don't tinker too much with the dates/prompts because this is a system and it works, but I will show you how to condense it if you're going for a 2 or 3-week launch period. 
How much work is involved?
Well, that's up to you. 
You can launch using just my prompts and templates or you can add more oomph by including videos and lives which I can't do for you, but I can tell you what to talk about (which is nearly as good). The more you put in the more you get out.
YES!! I WANT MORE MONEY WITH LESS STRESS!
WHO AM I? 
I'm Claire Mitchell, Online Product Coach, and I help small business owners make more money in their businesses by giving them the tools they need to make it happen. (I took this selfie in the garden room in my new house, overlooking our 6 acres of land.)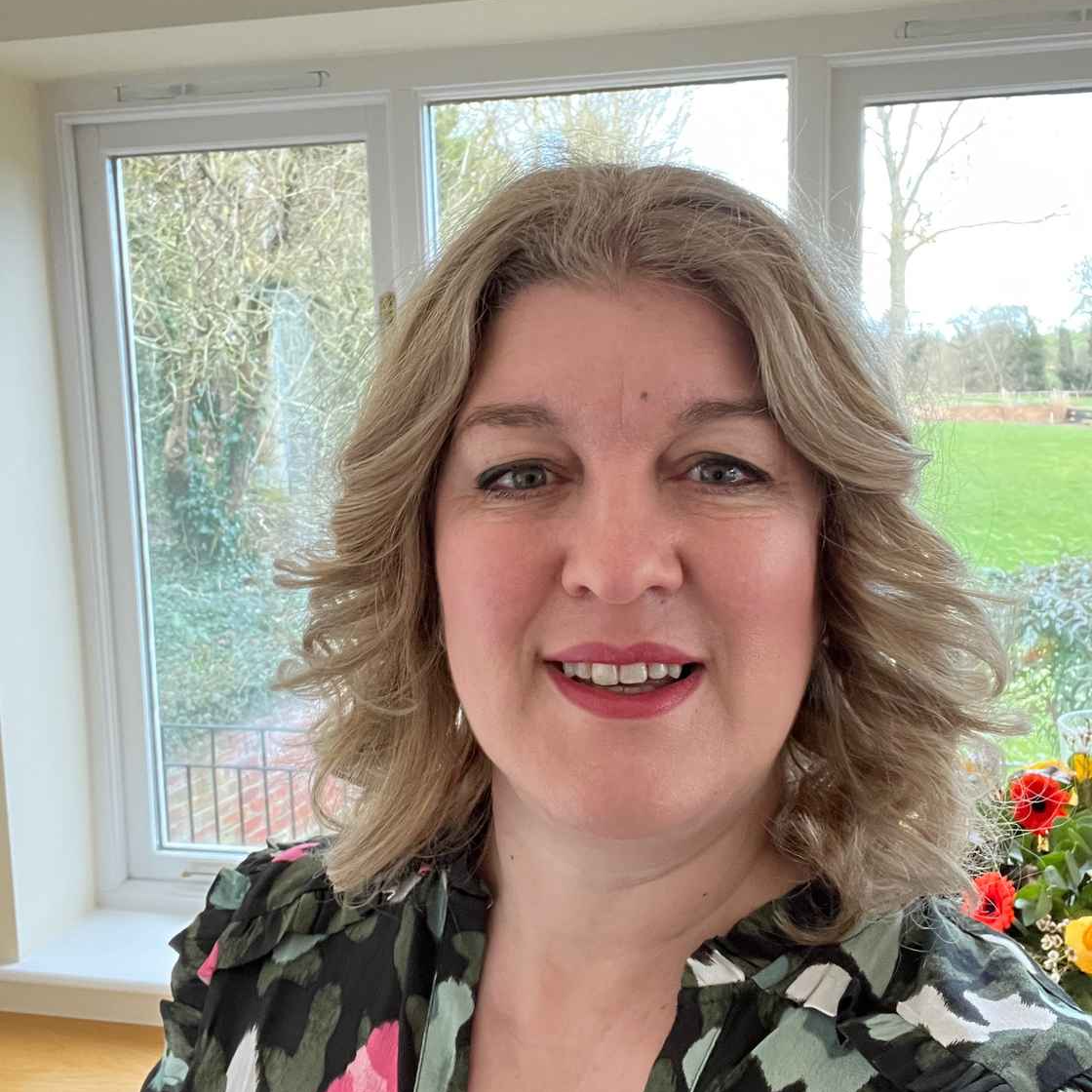 Having sold millions in my business, I am passionate about helping others make the income they want…in a way that FEELS GOOD. So, whether you want to make hundreds, thousands, or millions, I can help you achieve your income goals selling what you already know. Being yourself. And doing it all in a way that aligns with who you are.
No more sleazy marketing. 
No more feast or famine months.
Welcome to the Done-For-You Launch Kit! I can't WAIT to see what you do with this work!